Simply put, property and casualty insurance agents need leads to grow their business and acquire new clients. Lead generation is an essential aspect of the insurance industry, as it provides agents with the opportunity to reach potential clients and offer them the coverage they need. Without the best data analytics from LeadSwami, insurance agents would have limited opportunities to expand their client base and increase their revenue. Let us help you claim your place in this highly competitive industry with the best lead management software and custom resorts. Learn more down below and contact us today to get started!


What Our LeadSwami Custom Reports Include
LeadSwami offers insurance agents across the country the best data analytics available to help them get the leads they need to be successful. Our custom reports are an in-house specialty, as we blend data from various systems in one reporting hub to help you get a handle on where your client base stands and how it can improve. We also provide access to the best lead management software in today's market so you can increase your ROI.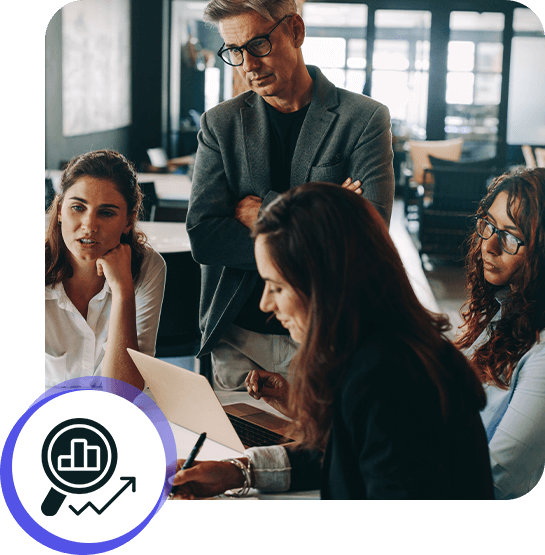 Why Insurance Agents Need Data Reports
Insurance agents need the best data analytics and custom reports about their market and demographic, so they can make informed decisions and effectively reach their target audience. Having this information allows agents to understand the needs and preferences of their potential clients, and tailor their products and services accordingly. By staying up-to-date on market trends and demographic data with LeadSwami, insurance agents can stay ahead of the competition.

Benefits Of Choosing LeadSwami
If you're looking for the best lead management software to run your insurance business, LeadSwami provides an all-in-one option. We offer a system to help you track, organize, and report lead data so you can learn about areas of untapped potential.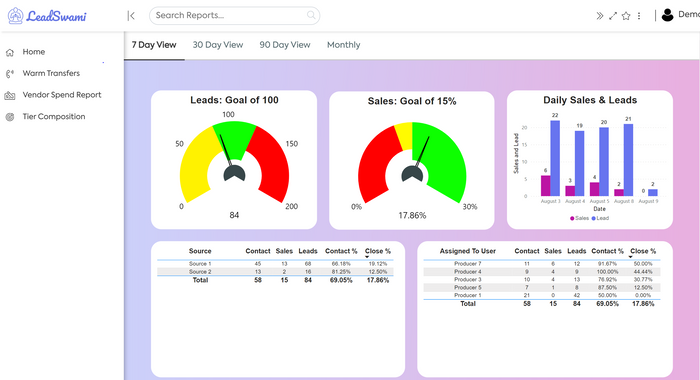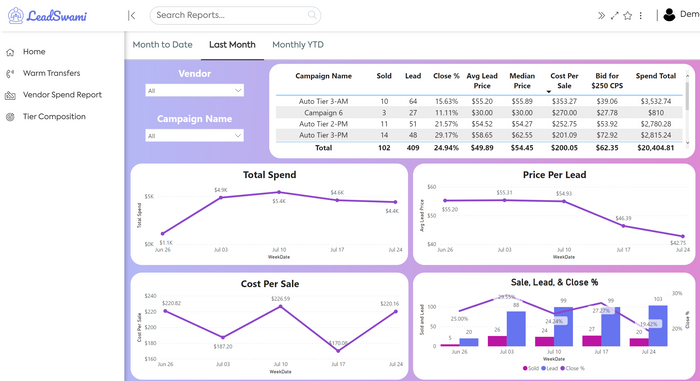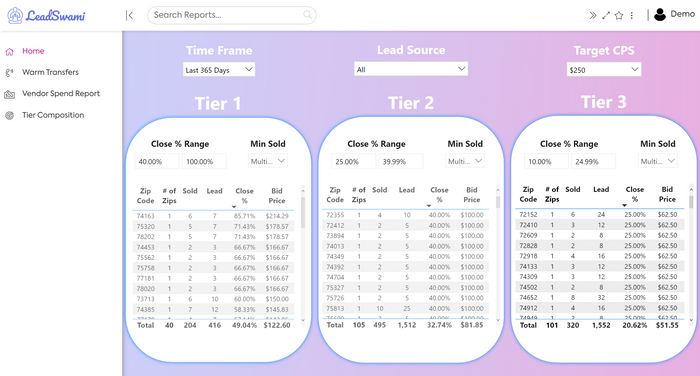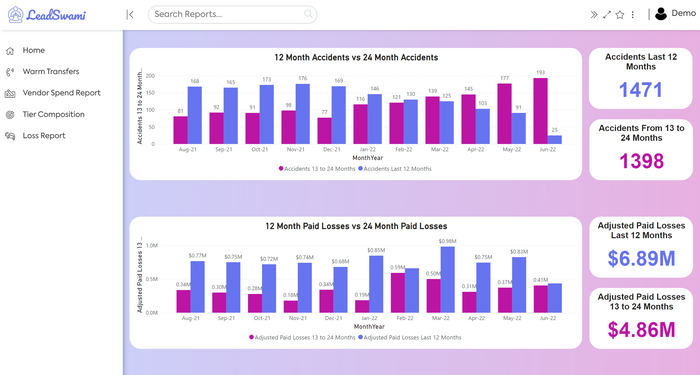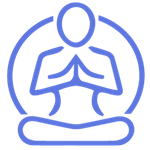 Get Custom Analytics With LeadSwami Now
Attain success as an insurance agent and reach as many clients as possible! LeadSwami has high-quality systems and other tools specifically tailored to property and casualty insurance agents. Schedule a consultation with us today to learn more about how we can help you!